VERY FEW THINGS ARE HARDER THAN finding a comfortable, secure and satisfying space to live and lay your head through the night.
Imagine you live in Loitoktok.
You have just been accepted to join Kenyatta University. You have heard that living in a campus hostel is a challenge in itself and it is thus necessary to find a nice, cosy rental around Kahawa Wendani, with Wi-Fi, constant water, a hot shower, security cameras and lots of lively fellow students as neigbours. Where will you start? Where even is Kahawa? As far as you know it's what your folks drink when it's getting a bit cold, but what is a Wendani? Is there any hope?
Now stop imagining.
Your actual situation is you're probably looking to relocate from one part of the country/city to another, I'll let you name the reason, and you have to search for and find a vacancy to rent and call home for the while you're there.
Househunting is the process of finding a place to live, and if you have heard of it you have probably heard that it's a dreadful undertaking. If you have ever done any of it, I can bet you my left thumb that you have wished for an alternative to househunting.
So what is it that makes househunting such a task? Well, here are *some* of the challenges of househunting, if done in the traditional way.
It's Guesswork.
Yes. It is. You will go to a place, look at a building, think it has vacancies, worse still, see a poster saying that it has vacancies, and when you enquire? You are told there are none, or they have already been paid for, or the building "isn't complete" (The audacity!!!). Heavens forbid you repeat this process for the whole day. Actually, Heavens won't forbid it, you will repeat it for the whole day. And you know what? Chances are you will not be successful.
 So yes, conventional househunting is guesswork. Going to the ground and grinding the whole day does not mean that you will have a place by sunset. It just means that you will have found very many places that you will not live in. LOL.
Low efficiency.
Peshy, a determined, focused and hardworking lady in her early 20s, arrived in Juja from Rongai at 8 AM on a crisp Saturday morning. It had to be a Saturday because her internship which demanded she worked six days a week could only allow her that. The first apartment building she encountered was pretty, so she decided to approach, of course, there was a poster saying it had bedsitter vacancies, exactly what she was looking for. She called the numbers on the poster, to no surprise, no answer.
 Fortunately or unfortunately a shady looking guy with dreads came out of the gate and she asked him if the caretaker was around, the guy said no but offered to take her up to 5th floor, where the vacancy was. On reaching, she didn't like the place, because it was too small and looked unfinished. Furthermore, the guy asked her for her number, which she half heartedly gave him because he promised to tell her when the caretaker returns.
Long story short, this was the story of the day for Peshy because she had to linger in front of houses looking stranded and talk to many strangers, call different caretakers and agents. At the end of the day, she had only found 5 options. She had climbed very many stairs… but that's exercise, right? Right? She had to settle for a place that was expensive and underwhelming. Later, after committing and moving in, she would realize that there were far much better and cheaper options but she couldn't have explored them all because of her time constraints. Which brings me to my next point…
Time consuming.
To do "effective" househunting, you have to dedicate a whole day or even two to the task. Effective is in quotes because, as I said, it's guesswork and you might end up unsuccessful. You might have to utilize your unpaid leave days at work or, Like Peshy, have to work on Sunday.
Sadly, most people don't even have this luxury as they must find a place, pay for it, get some essentials and move in all on the same day. Especially for students who have just been admitted and have missed out on a university hostel.
At this point you're probably already screaming "That's enough challenges, give us the alternative already!" But wait, there's even more pitfalls.
COVID-19 risk.
It won't suffice if I ignore the microscopic elephant in the room. (See what I did there?) But in this day, going to Juja or Kahawa Wendani with the aim of interacting with random people in the name of househunting is akin to putting yourself in the fore front for Coronavirus infection.
To minimize the COVID-19 risk, many day to day activities are being conducted online, from business meetings, graduations and even marriage ceremonies. Yes, people are wedding each other online. So what even is the meaning of life if something as simple as finding a place to live can't be done online? Read on for a solution to househunting…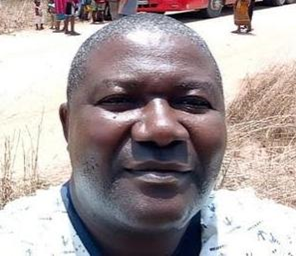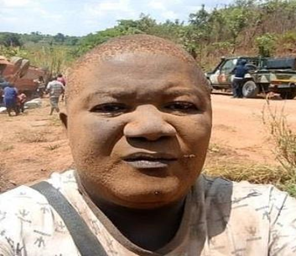 Okay, maybe not extreme, but have you ever spent a whole day hungry, walking around an unfamiliar place, not sure of the security, BEING COVERED IN DUST, breathing heavily, dehydrated, under the scorching sun, going up and down numerous flights of stairs? The list could go on and on, but all of these predicaments can be summed up to one giant verb known as househunting.
The story of how I sunk my leg up to my knee in a sewage stream while looking for hostels near Jkuat Juja,  after mistaking a sponge for a stepping stone while househunting in a place I had never been before is a story for another day. I'm  having literal shivers as I write this.
So yes, while househunting, you will encounter some conditions that are best described as extreme. And those are just the expected events. Unexpected stuff like rain, absent caretakers(most of these guys have actual jobs in nearby constructions), or even alighting from the matatu at the wrong place because of unfamiliarity are all things that can and probably will happen during your househunting experience.
Cost?
How much money will you spend to leave your current location, go to your desired area, call all the caretakers, agents and landlords, maybe buy yourself lunch and/or a bottle of water and eventually transport yourself back, assuming you've happily found your place?
How much time and effort will it cost you?
Is it worth it?
In conclusion, househunting is not a beautiful thing. It's a modern day problem that makes life a lot harder than it should be, given the time, effort and resources put into otherwise simplifying our lives. Again, anyone that has done any househunting usually ends yearning for an alternative, any way they could avoid going through all the above challenges
It's 2020. You can literally find a friend in Jakarta by using just your phone with an internet connection. So why is househunting mostly still what it was in the age of our forefathers before the internet?
Drumrolls… Today, you can search for and find the rental of your choice, view pictures and other specifications and even it's location and contacts, all in the comfort of your home.
This househunting site has basically done all the heavy lifting for you, and your part is just coming in and booking the top floor corner vacancy with the amazing view from its balcony and nearest to the WiFi router, or whichever vacancy that suits your dreams, because it's all about the vast variety of hostels they offer that you can choose from. It's up to you to roll safe.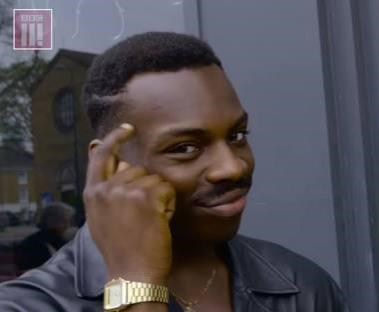 So go on there and trust me, you will save yourself a plethora of problems.
By Joseph C, enthusiast househunter. No, really.
To keep this website operational kindly support us by:
Go to M-pesa Paybill:
Account no: 4009605

Account Name: Ambit Rafika ltd